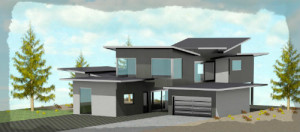 Modern style offers clean lines, open floor plans and abundant natural light. Characteristics of this style is the absence of applied decoration, flat or shallow-pitched roofs, large expanses of glass that allow for strong connections to your outdoor space. Great style if you're connected to nature. Modern architecture saw its beginnings in the late 19th century when many influential architects turned away from past historical designs. It began taking hold in the mid-twentieth century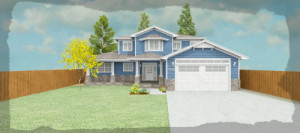 Craftsman style homes have the stylistic elements of a home artistically constructed by hand, usually from natural materials. characteristics of a Craftsman home are broad eves, dormer windows, multiple roof planes, low-pitched and front and side gabled roofs.  Some designs incorporate stone siding, or full porches. The design was heavily influenced by the architecture of the Spanish mission buildings and the Japanese aesthetic that was seen everywhere in the first decades of the 20th century.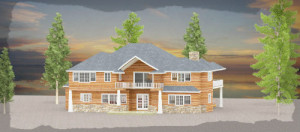 Country style homes deliver a relaxing, comfortable, cozy, and rural feel.  Typical characteristics of this home type are porches, gables, shuttered windows, and dormer windows.  You'll find exposed beams, rough wall finishes, and cozy fireplaces in the interior. Early settlers to America mixed influences of Old World architecture with hand-hewn tools and materials available in the American frontier.