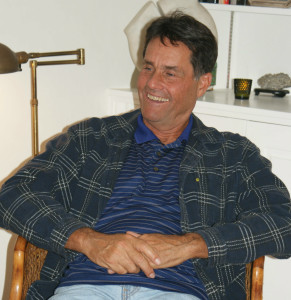 Walker Homes has been remodeling and building custom homes in the Silicon Valley since 1988. As a native Californian, Kim Walker spent his early childhood in beautiful Lake Tahoe before moving to the San Francisco Peninsula where he spent his teen years. After graduating from UC Berkeley, he managed a semi-conductor company in the South Bay before getting his contractor's license. Kim also holds a California Broker's license.
Kim believes the company's greatest assets are the level of craftsmanship, dedication and experience he and his team bring to each project. We've learned that integrity, attention to all details, and honesty makes the best working environment for everyone. Therefore, it's no surprise to us that the majority of our business comes from referrals and repeat clients.
There are several architectural styles and approaches to take with your project.  We are happy to work with whichever style or approach you take.  Whether you prefer the traditional approach – Design-Bid-Build – where you hire the architect or engineer to design your project and we bid and build, or you may prefer the Design/Build approach where we provide both design and build.  Some of our clients ask that we work directly with their designer, while the design is in progress to provide input on how buildable and cost-effective the design is.  We are flexible and strive to meet our client's needs.
Reasons to Hire Walker Homes
Length in business with great reputation (30 years, 5 star)
Great customer service (reliable, trustworthy and attentive)
Excellent craftsmanship and competitive pricing (great value)
Able to make and keep a construction schedule for on time move-in
Experience with all stages of a project (preparing plans, pulling permits, building from
ground up, dealing with inspections, finishing touches, and follow-up after move-in)
Work with an established and skilled team of people who we know can get the job done
Able to master projects ranging from kitchen remodel to new construction
Able to work on any home style and help guide customer to choose a style if undecided (traditional, craftsman, modern, etc.)
Licensed and insured
Green building knowledge
No excuses
Always follow-up and available after completion for any issues or concerns
Contractor's License #555838